Be strong and courageous. Do not be afraid or terrified...for the LORD your God goes with you; he will never leave you nor forsake you."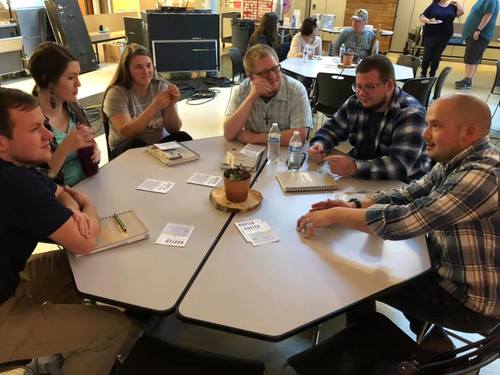 For I know the plans I have for you," declares the LORD, "plans to prosper you and not to harm you, plans to give you hope and a future.

Get Connected. Go Deeper. Do Life Together!


At The Rescue Church we realize that as a young adult you have several new adventures and responsibilities that are now yours. We also realize that amidst the many life changes that occur at this stage of your life, you also make the conscious and personal decision to make Church attendance a regular part of your life or not. That's why The Rescue Church Young Adult Ministry makes every attempt to structure our weekly gatherings to where they improve your mind and character to that of Christ; we make our time relational, and life building.

Don't do it alone? Let's get connected and go deeper with our relationship with Christ, and while we are at it, why not do life together?

Visit our small groups page to find out when and where our Young Adults group meets.

Interested in joining a Young Adults Group? Fill out the form below and we will get back to you.
The Rescue Church has three different campuses in three different cities:
Sumner, Maple Valley, Buckley.